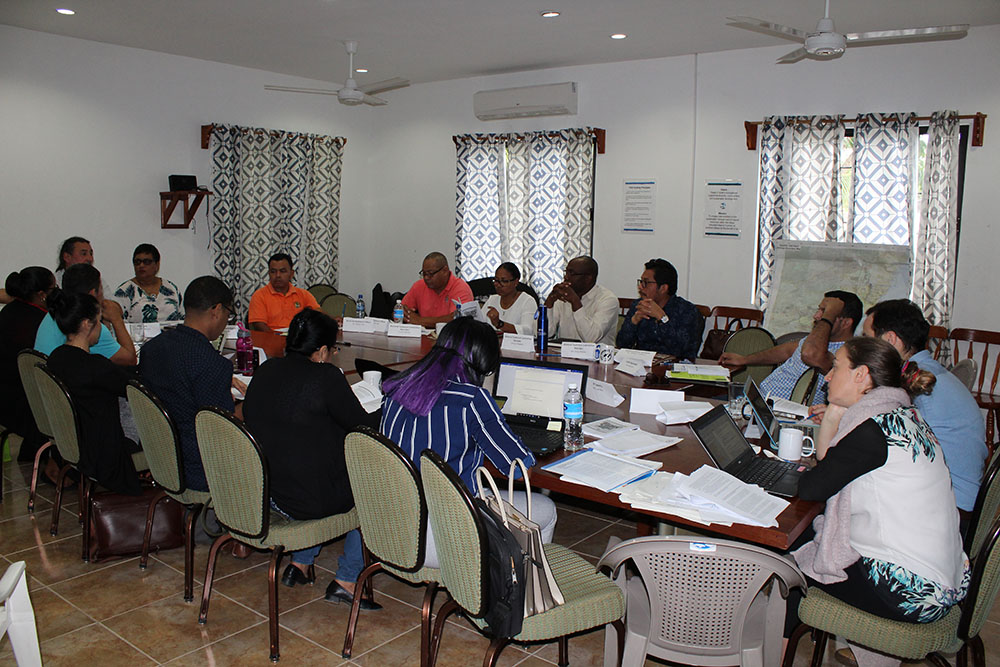 Punta Gorda Town. January 18, 2019. The Chairperson of the Toledo Maya Land Rights Commission, Ms. Lisel Alamilla, hosted a two-day training at the Toledo Institute for Development and the Environment (TIDE) in Punta Gorda Town on January 17th and 18th, 2019.
The purpose of the meeting was to hold preliminary discussions on the development of legislative principles and headings on Maya Land and the Associated Rights, which will result in legislation towards realizing the consent order regarding Maya Customary Land Tenure and Rights. These initial discussions will lead into further discussions with representatives of the Maya community on the same issues.
Participants included the Solicitor General, Toledo Maya Land Rights Commissioners, representatives from the Department of Lands and the Department of Rural Development, the Bilateral Technical Committee, and indigenous peoples and human rights international experts affiliated with the Office of International Human Rights Commission at George Washington University and Forest Peoples Programme. 
Ends