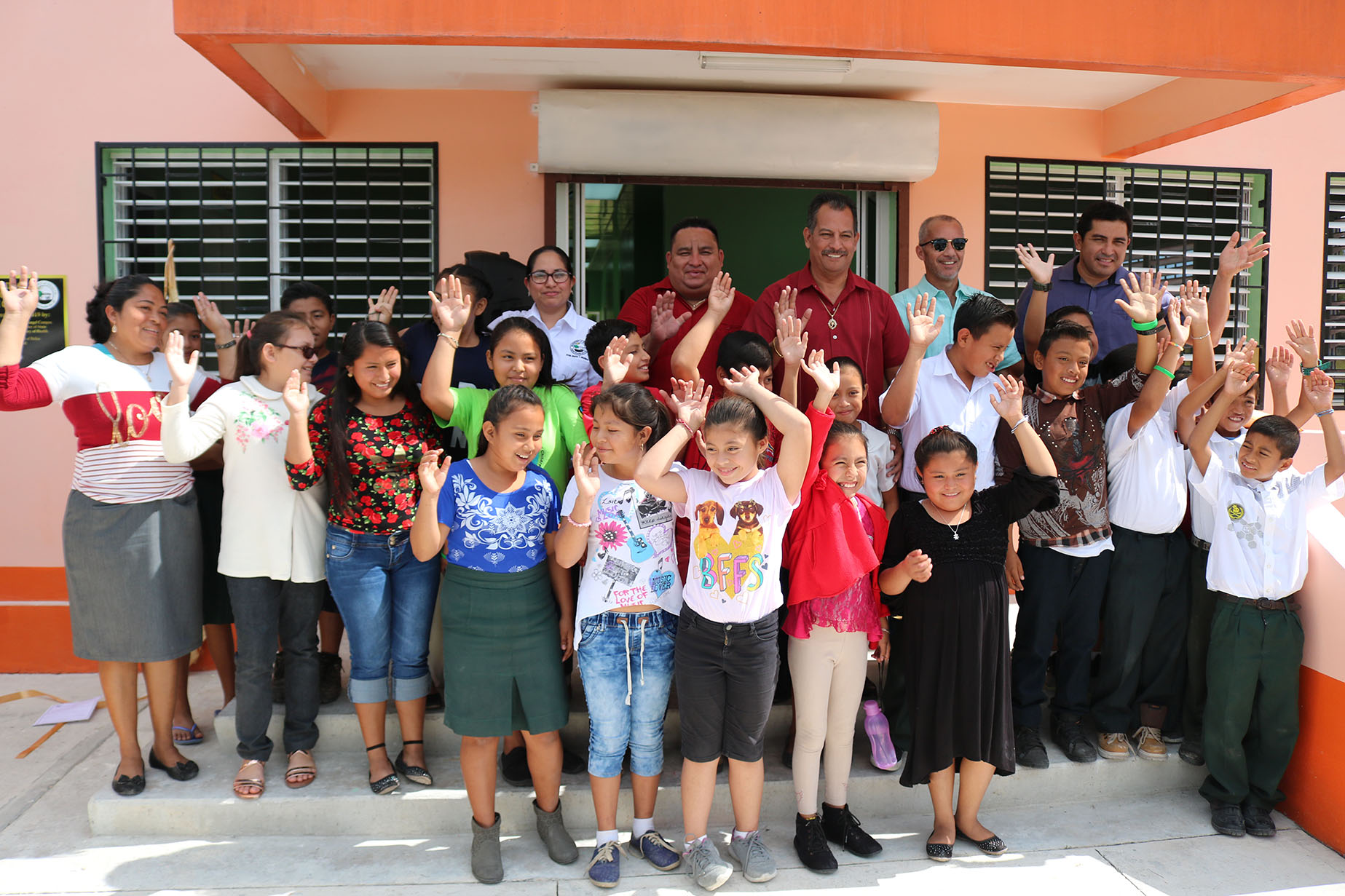 The Government of Belize through the Caribbean Development Bank financed the construction of two health centres in the Northern Health Region, Corozal District. These health facilities will serve three communities and a total population of 3,700 people. The facilities will improve access to basic primary healthcare services. 2,000 men, women and children of Sarteneja and 1,400 of San Pedro, Cristo Rey will now have easier access to quality health care, preventive and curative services, and enhanced epidemiological surveillance program. The cost of the new health projects were $847,646.75 and $879,914.80, respectively.
The Government is significantly contributing to the reduction of the prevalence of non-communicable diseases such as diabetes, obesity, cardiovascular disease and certain cancers as well as reducing the prevalence of communicable diseases in both communities.
The investments in the primary healthcare facilities is part of Belize's strategic direction towards improving universal access and coverage to health among the most vulnerable populations.  In this regard, the country is advancing to achieving Goal 3 of the Sustainable Development Goals, Good Health and Well-being.
Both health centers will provide preventive and curative services, including maternal and child care, medical consultations and outreach services.  The health centres will be equipped for the provision of consultation, examination, treatment, pharmacy/dispensary, laundry, an asthma bay area, sterilizing room, waiting area for patients, and male and female bathrooms.
An inauguration ceremony for the Sarteneja health center was held at on Thursday, January 17, 2019 and for the San Pedro/Cristo Rey Health Center on Friday, January 18, 2019.